---
PR Films is an acclaimed, award winning London based video production company specialising in weddings, events, corporate films & much more.
Our experienced team of creative professionals have built a reputation for the highest quality production values & have been producing modern and cinematic films across the UK and worldwide for over a decade.
We'd love to work with you and not just meet your expectations… but exceed them!
---
---
"Possibly the best thing I have ever seen"

"Paul… I realise I haven't even gotten back to you yet with my rave review of our wedding video…!!! It is possibly the best thing I have ever seen. Honestly. The edit is perfect, the length is perfect, the quality is astounding. I could go on and on. In fact, our trailer has literally gone viral amongst my friends and family in New York. Everyone, without exception, has commented on how outstanding it is. Again, it's the narrative, the quality… just brilliant. My closest friends here in London were also blown away and have asked to come over to watch the full video. We cannot thank you enough. I watch the trailer every single day still, I kid you not. We absolutely LOVE the trailer! Literally fills my tummy with all shades of happiness. Makes me feel very happy. Thank you. Heartfelt thank you."

Dalia & Robin

"The results were amazing"

"Paul and his team were incredibly professional with their approach to videoing our wedding. Prior to the wedding he came and met us to go through ideas of how we want our wedding to be filmed. The videographers were invisible during the day, despite being everywhere, capturing all the special moments. This made us feel extremely comfortable and relaxed during our wedding. The results were amazing and we love watching the various sections over and over again!"

Ariella & James

"Honestly incredible"

"Paul and his team are honestly incredible. They captured every special moment of our day in the most magical way and put it together in to something that I cannot stop watching! They are true professionals and if I could have rated them higher I would!"

Katie & Simon

"Thank you Paul"

"Such a lovely trailer. Thank you Paul for your fabulous hard work. Will continue to recommend you to family and friends. Thank you again for everything, we love the production."

Michelle & Ed

"Exactly what we were longing for"

"Paul was great to deal with. It was quite a last minute decision to have a video of our wedding. From the moment we saw the video trailers on the website we were sold. The final trailer and video were exactly what we were longing for. Since my own wedding - I told my brother to use them for his wedding in June and my sister in laws wedding which was in August."

Sasha & Ollie

"Nothing but incredible"

"Paul was nothing but incredible throughout the whole process for myself and my wife. From the first moment we met we knew his company was the right fit. Nothing was ever too much bother and the extra details he included in the film meant we saw things we missed on the night. I'm also so pleased we let him choose the music as it was all better than anything we could have picked. They also turned around the finished video a lot quicker than he had initially suggested, which was a bonus."

Carla & Andrew

"A pleasure to deal with"

"Paul and his team were a pleasure to deal with from the moment we first called them to the time we received our finished DVDs (and after!). On the day itself they blend into the background and don't 'direct' the day, they catch the day as it happens. Nothing rehearsed or faked. They were helpful, diligent, careful, caring and hugely talented. The end product speaks for itself and throughout they were easy to get hold of and always went that extra mile to make documenting our day extra special."

Elizabeth & Michael

"Paul Richman and the team were just wonderful"

"Paul Richman and the team were just wonderful. They came to meet us a year before the wedding to have a walk about the venue and discuss our requirements. We kept in contact during the whole build up to our wedding and I always felt that we were in such good hands. On the day, they just blended perfectly into the background. We hardly noticed them, but of course they were there as they captured every special moment of the day. We couldn't recommend them enough! Thanks Paul and the team x"

Laura & Jon

"We have had non-stop compliments"

"We were delighted with the service we received, how Paul and his team listened to our every wish, and most importantly with the amazing video we ended up with! We have had non-stop compliments on the hilarious and emotional trailer which will be treasured for many years to come."

Brooke & Seb

"Very professional - attentive, attention to detail, friendly"

"Very professional - attentive, attention to detail, friendly. Paul, our main contact, was very professional. He understood our requirements very quickly with immense detail, and picked up the more unique touches for us (traditional Chinese tea ceremony) perfectly. He was also flexible with our requirements. On the day the team captured the shots perfectly. It was so natural we didn't really feel the presence of the team! Quick output turnaround too!"

Yvonne & Brian

"Fantastic memory of our beautiful wedding!"

"Dov & I would like to thank Paul and his amazing team for putting together the most fantastic memory of our beautiful wedding! You guys truly captured the atmosphere of the day and personalities of loved ones attending. This is something we will have forever, and it couldn't be more perfect! It's better than we could ever have imagined! Thank you for all your hard work :)"

Victoria & Dov

"Thank you so so so very much"

"Hi Paul! Thank you so so so very much for creating the most magical video which totally and utterly captured the energy, joy and love of our special day last August! We've finally sourced a Blu Ray DVD player and been able to watch both discs and just love them! Thank you so much from both of us and all our families - you've brought much joy by allowing us all to relive our special day!"

Sophia & Ben
---
View More Reviews on Google
---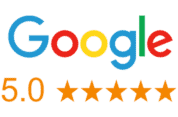 ---